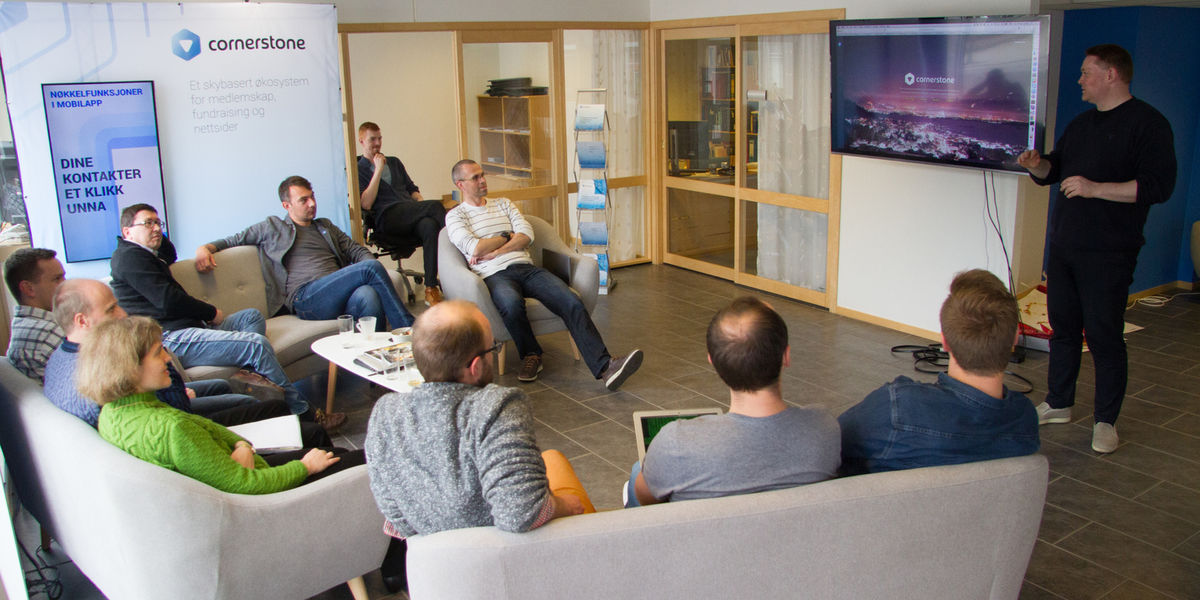 We are geeks and proud of it
At Kommunion we are a diverse crowd of engineers and communication specialists. We are geeks at heart, and we have a passion for people and for the local Church.

We love people through technology.
What drives us is the opportunity to love people by building top of the line information technology solutions that allows our customers to provide care and services to their members, donors and contacts.

A vision of serving with excellence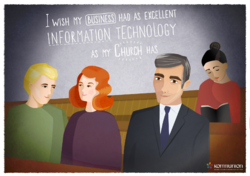 Among all our wonderful clients that Kommunion serve to the best of our ability, the local Church has a special place in our hearts. In fact, serving Churches, ministries and missions is our first calling as a company. Too often, the Church has to put up with leftovers and stuff that is second rate. We try to think differently.
I wish my business had as excellent information technology as my church does.
We believe that a vision is a picture of the future that produces passion while pursuing it. Our vision is of a successful business man attending his local church by going to worship services, clubs, small groups, ministry groups, seeing his kids through youth clubs, Sunday school, choirs etc. And in all these facets of interacting with his local Church, the business man is exposed to and interacts with the information technology the Church uses to facilitate doing Church. One Sunday morning, the business man sighs and leans back in his pew and says to himself: "I wish my business had as excellent information technology as my Church has." And we would like to respond to this by serving his business or NGO or other kind of organization with the excellence that overflows from the solutions we´ve built for the Church and Christian organizations.

Our design principle:

"Keeping simple things simple and advanced things possible"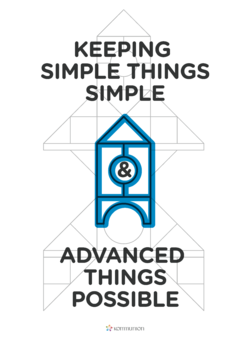 Many systems are either incredibly complicated to use - even for simple tasks - or they are extremely easy to use, but lack the power you really need from time to time. At Kommunion, we do not like our computers limiting us in our tasks. Still, we love to give our users the simplest possible user experience. Therefore, in everything we do, we strive to make things as simple as possible, but not simpler in the sense that necessary doors are closed to the user. And when the need arises for something more complicated and we fear that solutions to this will get in the way of the simple and daily tasks within the same functional area, we prioritize the simple function first. This does not mean that we do not offer the more complex features, but we might hide them away a bit deeper in the menu, or let you go through a couple of steps to get it done. This is supported by our design principle, which all our developers follow: "Simple things should be easy, and difficult things should be possible".
Working with us:

Kommunion is more than communication
Kommunion means fellowship
Kommunion comes from the Latin word communio which means community. We believe that this is a suitable basic attitude in the face of new media. The form of communication from broadcast or print media no longer fits into the new network reality. You no longer have a small, select group to communicate to a passive amount of recipients. To achieve influence and position, you must engage and get on an equal footing. You must equip and provide added value for people to bother to follow you - not through hierarchies and formal structures but through shared values ​​and lives - through common understanding and respect. Serving leadership and putting others first is at the heart of Kommunion's philosophy in meeting customers. Therefore, the majority of our customer base is among those who share our beliefs and core values. When the customer succeeds, we also succeed because our higher purpose is linked.

The legacy of Hauge
The commune's head office is in Østfold - the old home county of Hans Nielsen Hauge (1771-1824). Hauge was born on Rolvsøy in what is today Fredrikstad municipality. He was the founder, preacher and Norway's first leader of a truly national people's movement. He started about thirty companies and even initiated the creation of more than 100 more. He wrote more than 30 books that were read by hundreds of thousands of people in a population of 8-900,000.
Like Hauge, we believe in companies with a higher purpose than the bottom line, and that such companies are one of the most important methods for building society, contributing to welfare and that people can have good lives. Therefore, you will find what we call the "Hauge clause" in the Articles of Association in Brønnøysund. It reads as follows:
§4

The company's purpose is rooted in Hans Nielsen Hauge's (1771-1824) core values:

i) Surrender to Jesus Christ

ii) Compassion

iii) Community building